Product Detail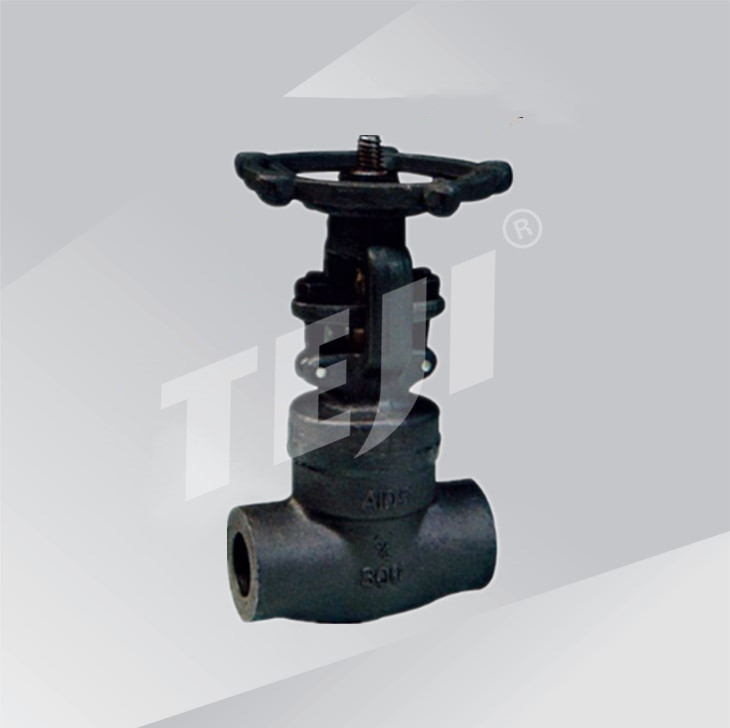 Welded Bonnet Forged Globe Valve
● Size: 3/8"~2", DN15-DN50
● Pressure Rating: Class150~2500LB, PN10-PN420
● Main Materials: A105(N), LF2, LF3, F304, F316, f304L, F316L, F321, etc.
● Design and Manufacture: API6D, API608
Product Introduction
Welded bonnet forged globe valve is not only economical but also reliable, and is not limited by valve size, service pressure and temperature. According to this design, its body and bonnet are fully welded and sealed, so there will be no leakage. The welded bonnet forged globe valve is suitable for water and steam oil pipelines, and has the characteristics of high temperature and high pressure resistance.
Specification
Size: 3/8"~2", DN15-DN50
Pressure Rating: Class150~2500LB, PN10-PN420
Main Materials: A105(N), LF2, LF3, F304, F316, f304L, F316L, F321, etc.
Design and Manufacture: API6D, API608
Face-to-Face: ASME B16.10, JIS B2002
Ends Connection: Flange, Butt Welding, Socket Welding, Thread etc.
Inspection & Testing: API 598
Operator: Bare shaft, Manual, Worm Gear, Electric.
Features
This welded bonnet forged globe valve is suitable for small caliber pipeline. Its sealing surface is not easy to wear and tear. It is easy to open and close.
Our Advantages
This company is a leading manufacture in producing valves, and our factory is well equipped. Our workers are certificated and the professional R&D department will design the latest products for you. You can rest assure that our products are of superior quality and the price we offer is competitive!
Welcome to our website. If you have any requests or suggestions,please feel free to email us at teji@teji-valve.com or use the following enquiry form. Please allow us to provide you with the best service.