Product Detail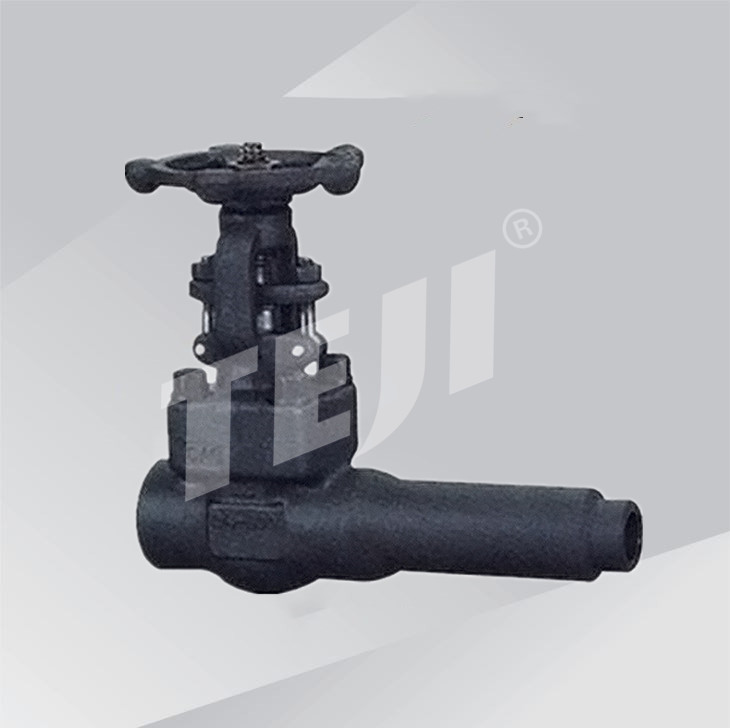 Forged Extended Body Gate Valve
● 1 / 4 "to 4"
● Optional Materials
● Carbon Steel: A105, LF2
● Stainless Steel: F304, F304L, F316, F316L
● Duplex: F51, F55
● Alloy: F1, F5, F5A, F9, F11, F22
Product Introduction
Forge extended body gate valves are available in two bonnet designs. The first design is the Bolted Bonnet, with male-female joint, spiral wound gasket, made in F316L/graphite. Ring joint gasket are also available on request. The second design is the welded bonnet, with a threaded and seal welded joint. On request a full penetration strength welded joint is available.
Features:
The rising stem structure of forged extended body gate valve is good for easy install, clean and maintain. This product has passed low leakage test. It will automatically adjust the preload gland packing, so there will be no energy loss. It is resistant to corrosion and impact.
Application criteria:
Design: API 602/ASME 16.34/BS 5352
Pressure Test: API 598
Tag: MSS SP25
SW connector standard: ASME B16.11
Threaded connector (NPT) Standard: ASME B1.20.1
Pressure rating
CLASS 150
CLASS 300
CLASS 600
CLASS 1500
CLASS 2500
Specification
Size range 1 / 4 "to 4"
Optional Materials
Carbon Steel: A105, LF2
Stainless Steel: F304, F304L, F316, F316L
Duplex: F51, F55
Alloy: F1, F5, F5A, F9, F11, F22
Our Advantages
With many years of experience in producing valves, we have a wide range of products for different purposes. This forged extended body gate valve is superior in quality and can give a long service life. In addition, you will get our best after-sales service!
Welcome to our website. If you have any requests or suggestions,please feel free to email us at teji@teji-valve.com or use the following enquiry form. Please allow us to provide you with the best service.