Product Detail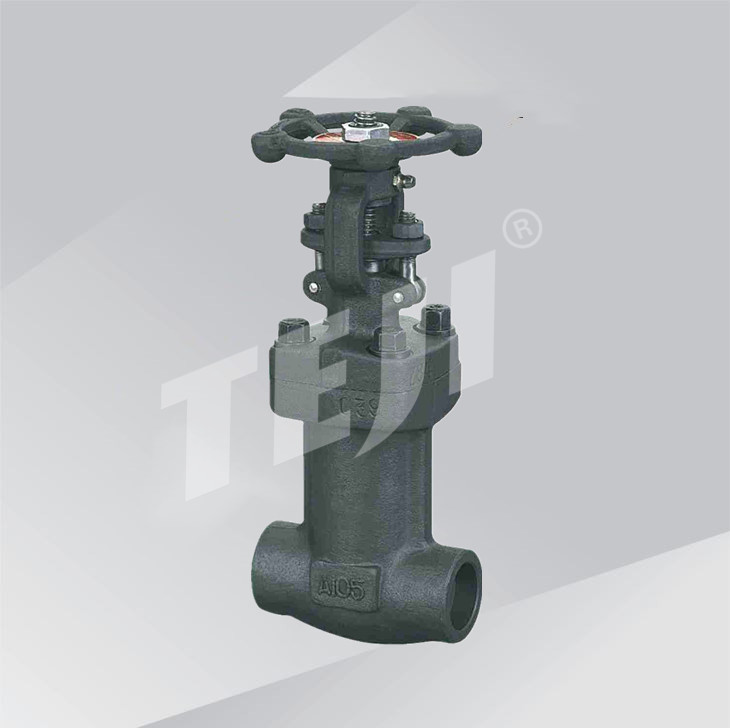 Bellow Seal Forged Globe Valve
1 / 4 "to 2" Optional Materials
Carbon Steel: A105, LF2
Stainless Steel: F304, F304L, F316, F316L
Duplex: F51, F55
Alloy: F1, F5, F5A, F9, F11, F22
Product Introduction
The bellow seal forged globe valve is made with imported advanced metal bellows sealing technology. High performance elastic metal bellows, stretching fatigue life is particularly long. Compared with normal valve stem packing seal, the bellows seal design of bellow seal forged globe valve completely eliminates the defects of easy aging and leakage. It not only improves energy efficiency, increases safety of production equipment, reduces maintenance costs and frequent maintenance, but also provides a clean and safe working environment.
Features
1. Double seal design (bellows + packing) If the bellows fails, the stem packing will also avoid leakage and comply with international sealing standards
2. No fluid loss, reduce energy loss and improve plant equipment safety
3. Long service life, reduce maintenance times and operating costs
4. Rugged and durable bellows seal design ensures zero leakage of the valve stem and provides maintenance-free conditions
5. The gas medium valve seat adopts PTFE soft sealing material to improve the tightness of the valve
6. Valve seat with high temperature resistance ≤425℃ adopts conical hard seal. Achieve airtight performance with zero leakage
Application criteria:
Design: API 602/ASME 16.34/BS 5352
Pressure Test: API 598
Tag: MSS SP25
SW Socket welding ends according to ASME B16.11
BW butt end by ASME B16.25
NPT threaded connectors according to ASME B1.20.1
Pressure rating
CLASS 800
CLASS 1500
CLASS 2500
Specification
size range 1 / 4 "to 2" Optional Materials
Carbon Steel: A105, LF2
Stainless Steel: F304, F304L, F316, F316L
Duplex: F51, F55
Alloy: F1, F5, F5A, F9, F11, F22
Welcome to our website. If you have any requests or suggestions,please feel free to email us at teji@teji-valve.com or use the following enquiry form. Please allow us to provide you with the best service.