Product Detail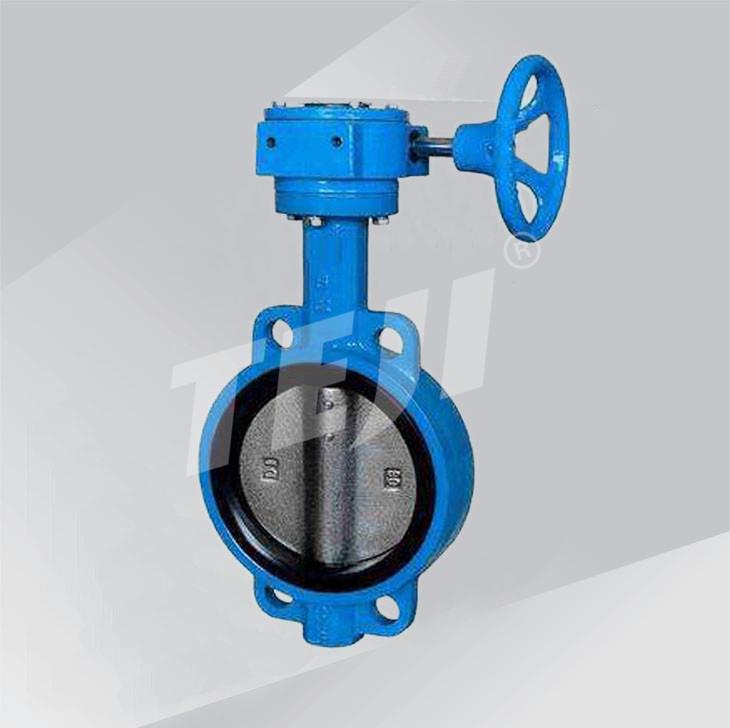 Wafer Type Concentric Butterfly Valve
● Model: LTD71X
● Size: 2"~48", DN50~DN1200
● Pressure: PN10~PN16
● Body Materials: Carbon Steel, Cast Iron, Stainless Steel, Bronze etc.
● Sealing Surface: Soft Sealed
Description:
The wafer type concentric butterfly valve adopts the concentric design, and its main structure is composed of the valve body, valve flap, valve seat, valve stem and transmission operating mechanism. The valve seat adopts a detachable structure, so according to the physical and chemical characteristics of different media, it is suitable for the corresponding high temperature resistant, low temperature resistant, corrosion resistant, light resistant, and aging resistant materials. The concentric wafer type butterfly valve can be widely used as a regulating and intercepting device on fluid pipes such as water supply and drainage, sewage treatment, construction, air conditioning, petroleum, chemical, food, medical industry, textile, papermaking, hydropower, shipbuilding, metallurgy, energy system, etc. .
Specification:
● Model: LTD71X
● Size: 2"~48", DN50~DN1200
● Pressure: PN10~PN16
● Body Materials: Carbon Steel, Cast Iron, Stainless Steel, Bronze etc.
● Sealing Surface: Soft Sealed
● Working Temperature: -40℃~120℃
● Working Pressure: <1.6MPa
● Design & Manufacture: API609, EN593
● Face to Face: ASME B16.10, EN558
● Inspect & Test: API 598, EN12266
● Connection Type: Wafer
● Operation: Lever, Worm Gear, Pneumatic, Electric etc.
● Certificates: CE, API, ISO
Feature:
● Replaceable Sealing Parts
● Installed in any position
● Reasonable Design, Easy to Maintain
● Low Torque, Easy to Operating
Welcome to our website. If you have any requests or suggestions,please feel free to email us at teji@teji-valve.com or use the following enquiry form. Please allow us to provide you with the best service.